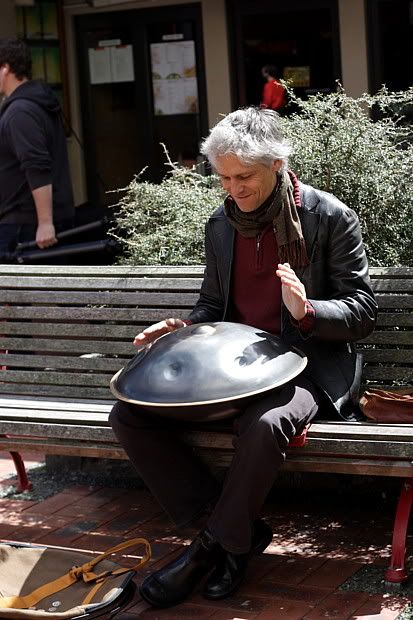 I was feeling melancholy today, contemplating the way I seem to be getting older and going nowhere fast, when on Cuba St I met a man making music with a flying saucer.

Life seemed a whole lot better after that.

The instrument is called a hang drum, and makes a sound somewhere between a Jamaican steel drum (which it is related to) and a gamelan.