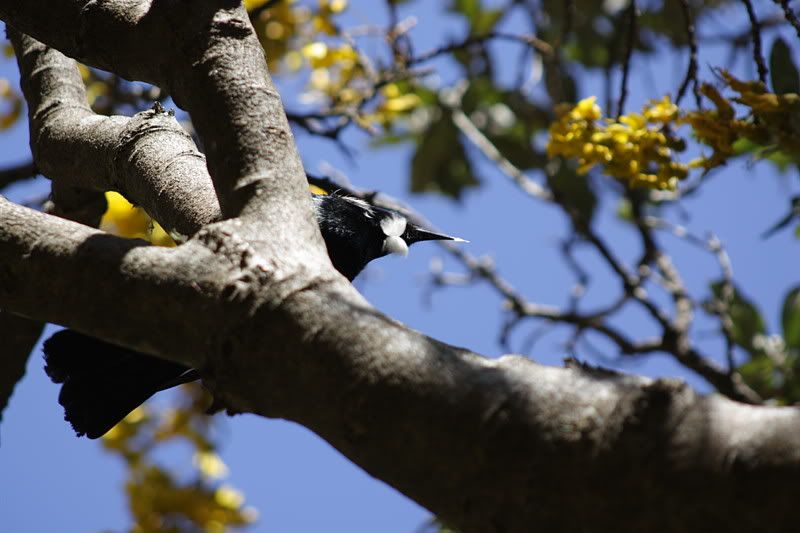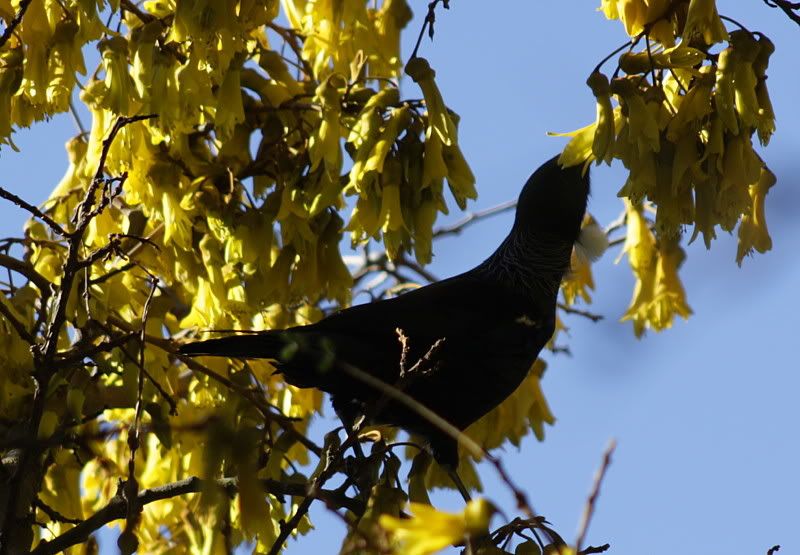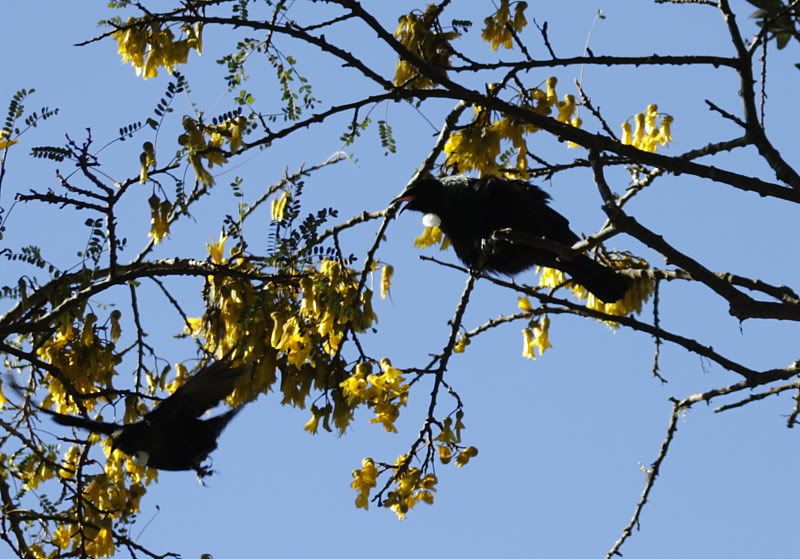 Tui enjoying the kowhai.
Sounds like a good way to spend a Saturday afternoon.

In other news, I spent the day making a seven-yard skirt. It's in a bright striped beige fabric which is a lot nicer than it sounds and it's technically for bellydance practice, but mostly I just like wearing that much fabric.