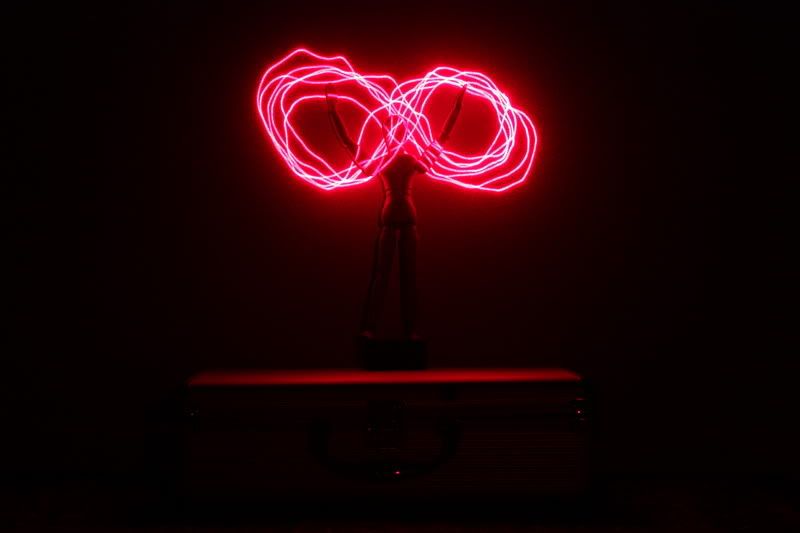 Infinity, we haz it.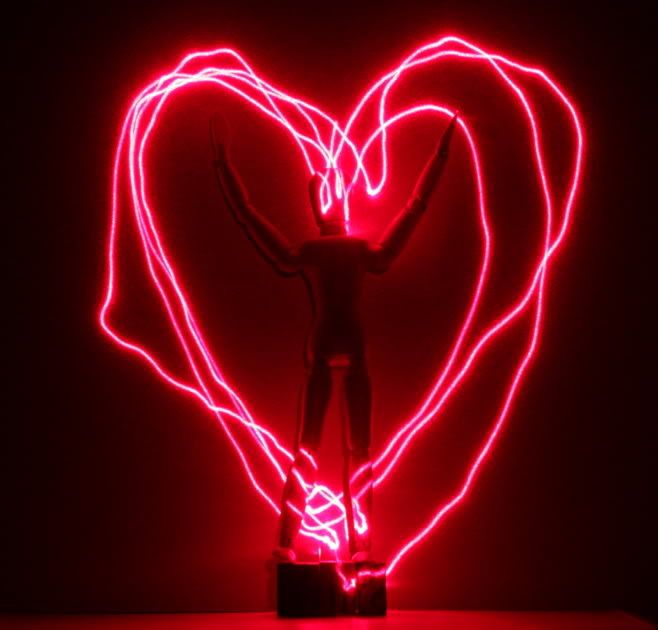 Love you this much!
ayoub has been painting with light, and I am one to nick a good idea when I see it. 10 second exposures at f/8 in a dark-ish room - night time but I didn't need to close the blinds, a $2-shop laser pointer and the wooden artist's model who I think will henceforth be known as Disco Bob.
I have iconised the second one, feel free to gank one or more if the mood takes you.