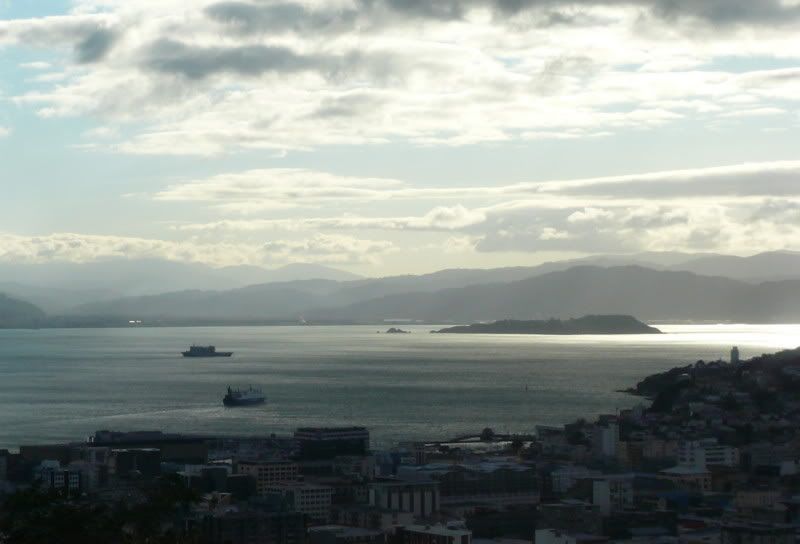 It's been a month since I started this project, and while I've enjoyed it I think its time to call it quits. I'm starting to not look forward to hopping out of bed to see what the day has to offer quite as much as I had been.

I will continue to do a 'picture of the day', but will start to include things other than Wellington Harbor, its Contents and Surrounding Districts as seen from Brooklyn Hill. I think I will also let up on the restriction that Today's picture has to be taken Today.
There's some weather I still havn't photographed yet - no lenticular clouds or really fierce wind for instance. They will no doubt turn up when good and ready.

I'm truly stoked by all of your comments and appreciation. Thanks heaps!