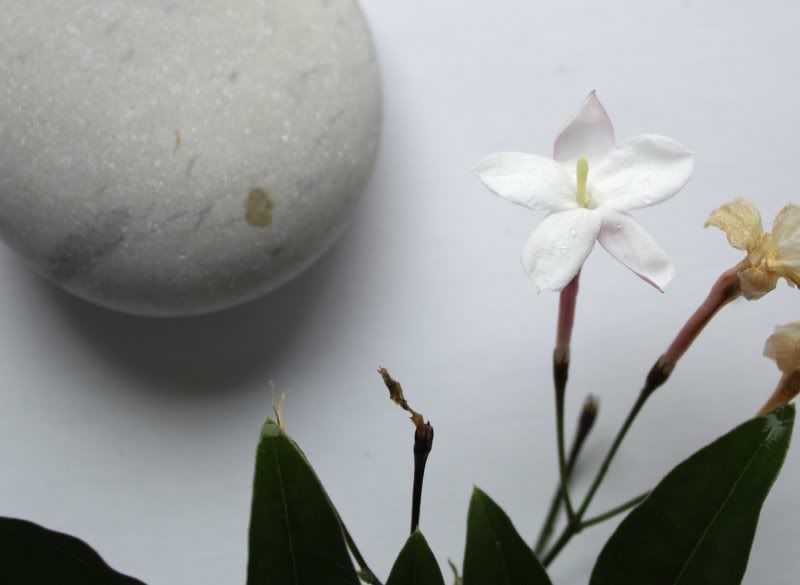 I don't much like artificial air fresheners. Fresh jasmine on the other hand is worth venturing outside for, even in yesterday's weather. In retrospect, I shouldn't have chased the wee bug off it.
In other news, congratulations to
wcg on another successful trip around the sun. May there be many, many more.