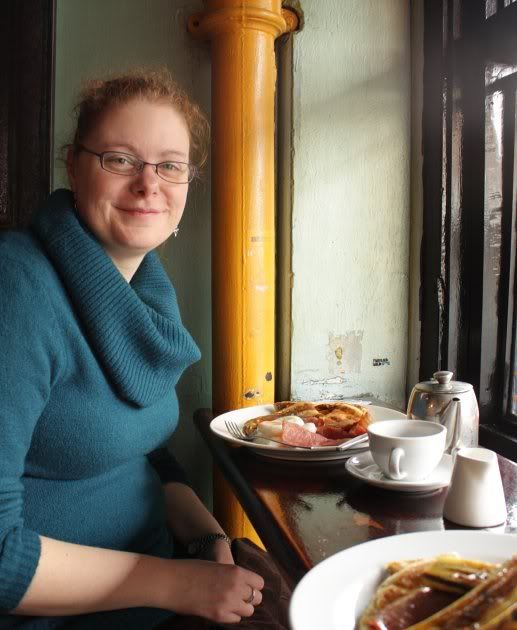 Victoria e-mailed me Friday, saying she was visiting Welly. I was out of town most of Saturday, so we caught up for brunch today at Midnight Espresso - pancakes and bacon with bananas for me, and with eggs for her. This is the first time I've seen her since she's returned from Prague, and she hasn't changed a bit. We had to sit at the window bar, the light was nice and she bore with me for an impromptu portrait.
Also, this picture brought to you with the able assistance of
Recover Files 2.1
. Works well and is free. In my defence, I was out till past 3am this morning.