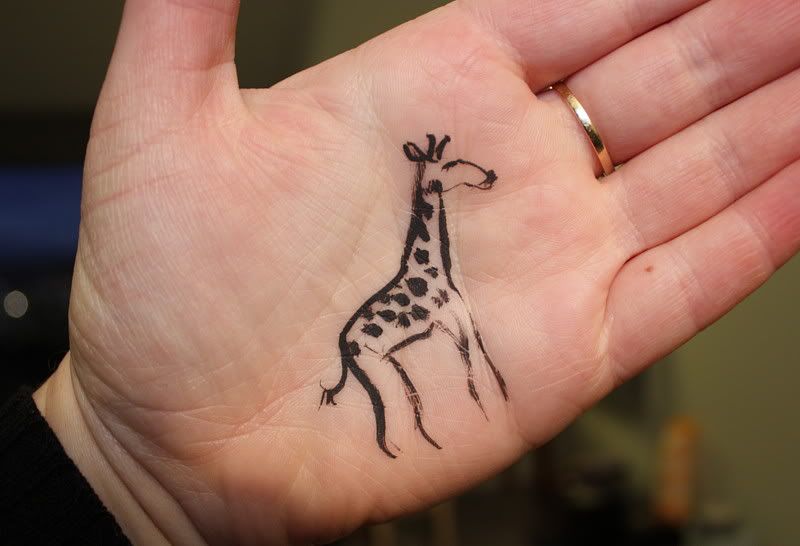 Work in liquid eyeliner on skin.
Go on, submit a giraffe. You know you want to.
But as much as I like the idea of helping prove Jørgen wrong, I don't think this guy's going to reach his goal with his present methods - he needs to hand-approve something like 70 giraffes an hour for the next year and a half.