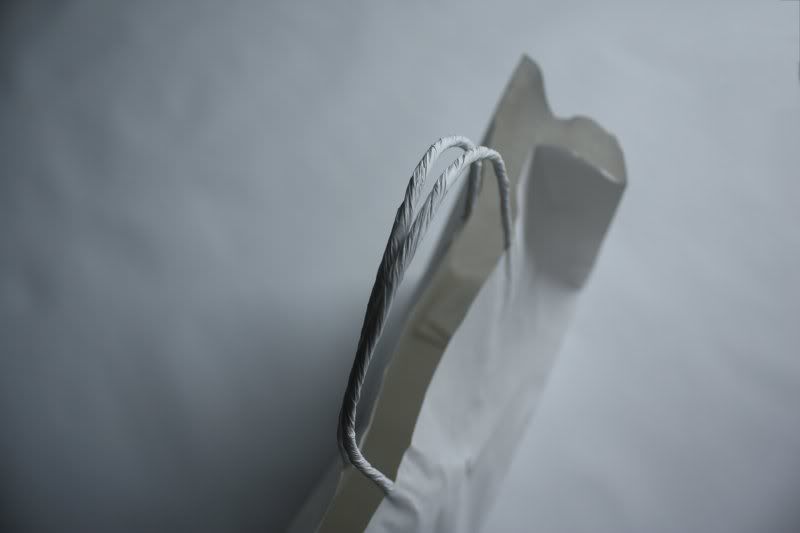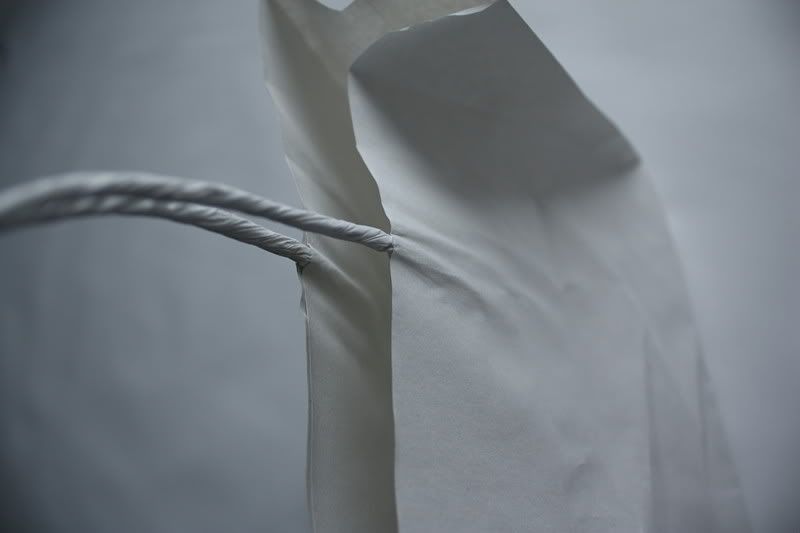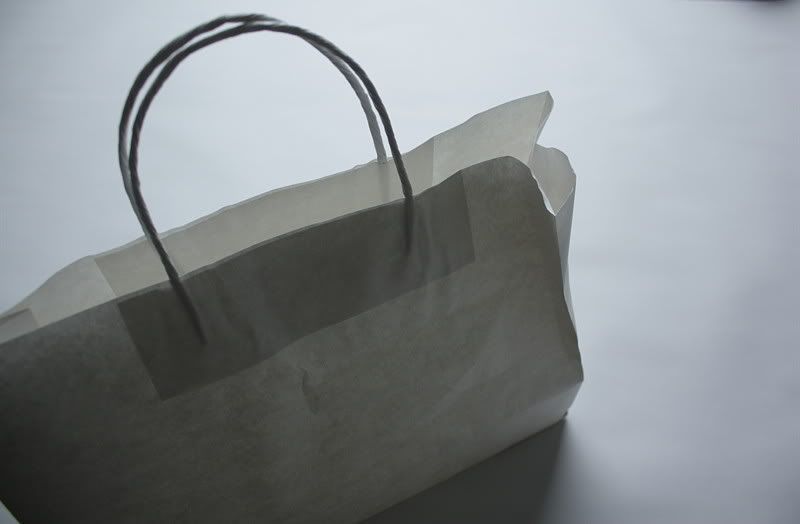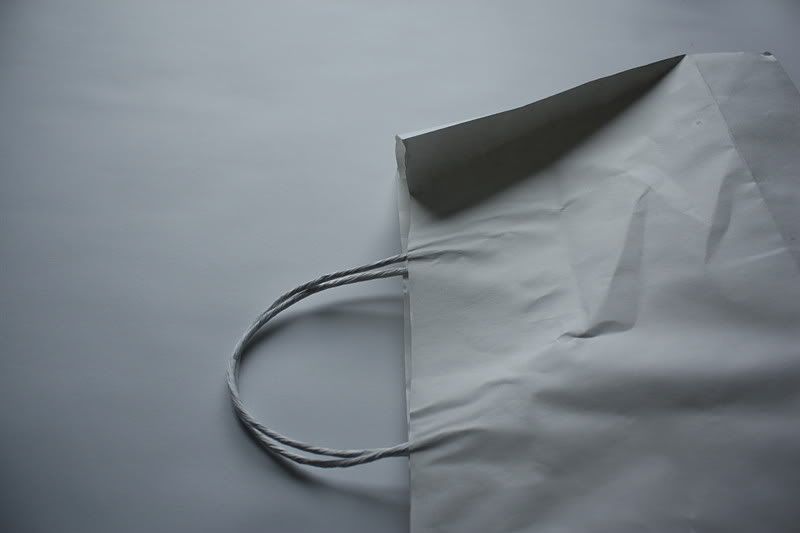 I bought shoes. This, in and of itself, is not an unusual occurance.
I have European size 37 feet. This happens to be the size that sample shoes, one off shoes manufacturers produce to demonstrate and sell (or not) a particular style to the shops. Every so often these sample shoes go on sale through discount stores, and that's where I got a unique pair of little low heeled purple shoes.

What does this have to do with the pics? They came packed in this plain white paper bag, and I just so happened to be doing a white on white photo challenge last weekend. I'm almost happier with these than with the origami shots I put actual planning into.