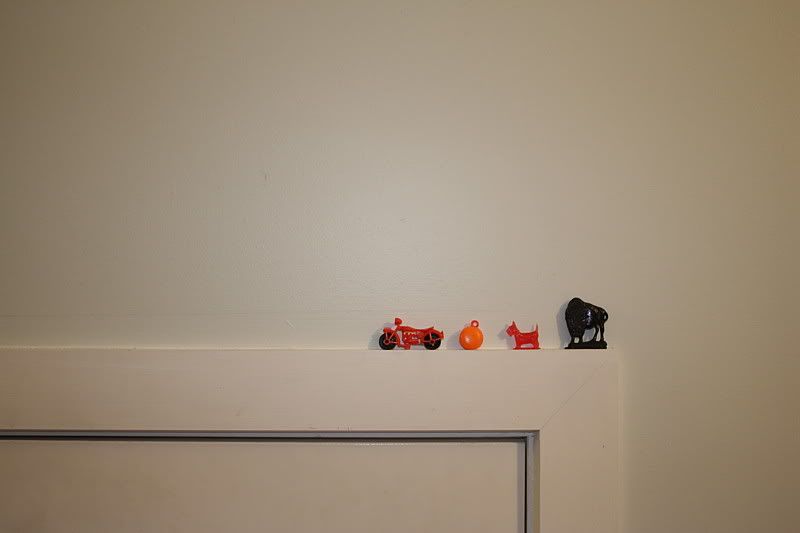 I purchased an inexpensive but rather cool thing from a purveyor of beads and findings on Etsy, and it arrived today. Also in the package were these small plastic items:
an orange motorcycle.
a hamburger with a convenient loop for hanging.
a translucent orange scotch terrier.
an opaque black buffalo.
I have absolutely no use for these items. I also have no idea why the Etsy-seller thought I might want them. Did she perhaps think I might see them and think "Gosh - how lovely, a plastic hamburger! Just what I never knew I always wanted!"

No. Instead I am left perplexed and a little saddened that there are people out there who make a living out of turning irreplaceable petrochemicals into model scottie dogs and buffalo, and shipping them 'round the world. Thinking that, I don't want to keep these, and I don't want to just chuck them in a landfill either.
Soooo - because it would appeal to my sense of the absurd to send them halfway round the world again, if anybody can think of a use for any or all of these or would just like one for some reason, let me know and I'll send it/them to you.