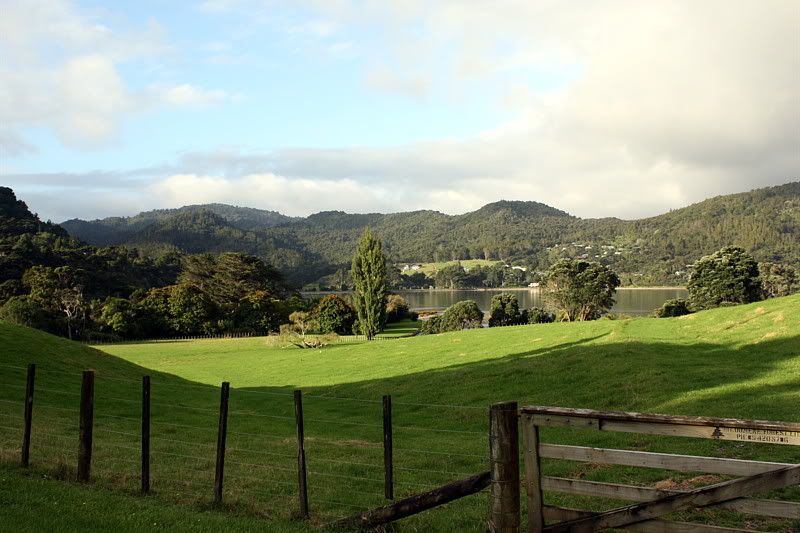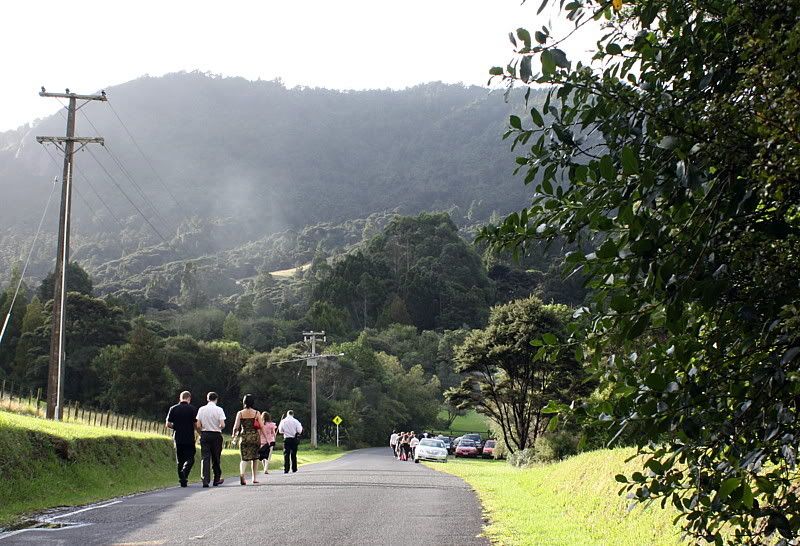 The wedding was held at Huia, about 20 minutes round the coast from Titirangi. These were taken on the short walk from the camp where the ceremony was held to the hall where the reception took place.

I have more shots from the ceremony and reception, but I'm going to wait and see if Charlotte and Glyn mind me putting them up here.

ETA: I've just been told that the intended site for the ceremony is in the mid-ground of the second picture, over the second fence. It was relocated to the camp ground due to intermittent monsoon-like showers.