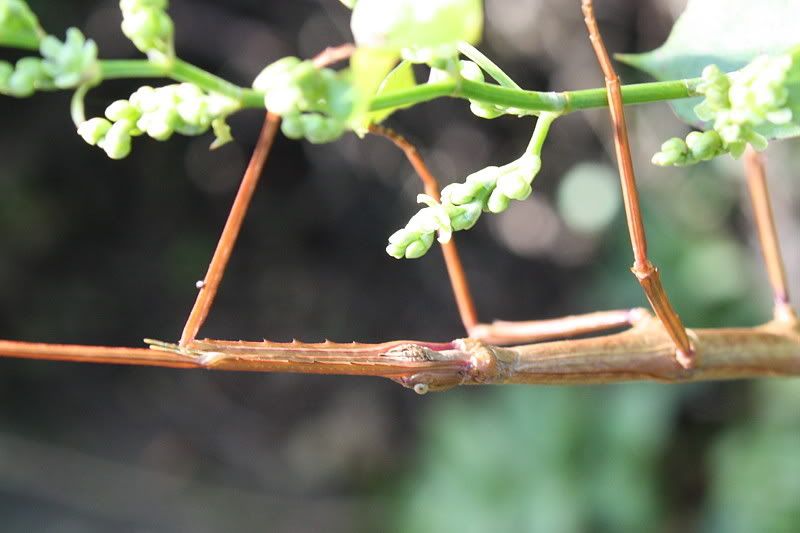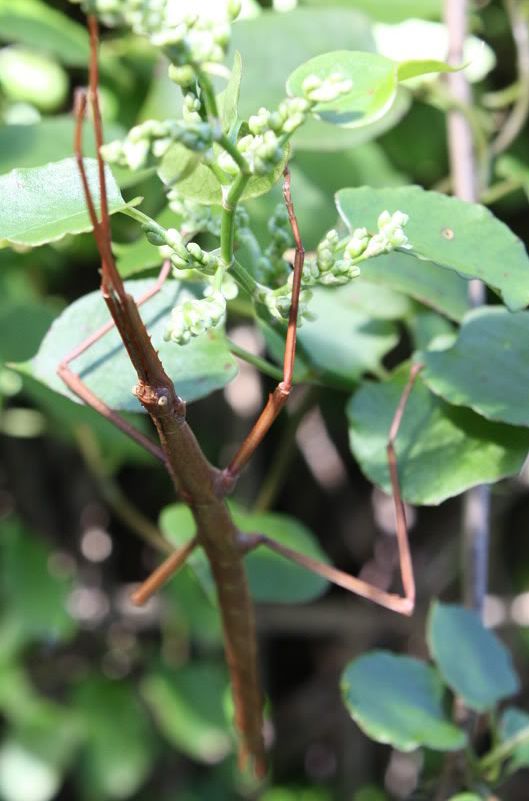 My wonderfully geeky flatmate spotted this bloke in the hedge, from about two metres away, and excitedly brought him to our attention. I like her!
Actually, I have no idea whether this is a bloke or a blokess. Anybody know how to sex a stick insect?

In other news, I had abuse yelled at me by two young guys in a white Mitsubishi while on my way home this evening. If they hadn't been yelling abuse, I probably wouldn't have noticed them drinking* and I probably wouldn't have phoned the police, but I did and I did. It probably won't amount to anything, but if it does, good.

*I can't say with 100% certainty that it was beer. Some soft-drinks come in beer-shaped bottles. But they weren't acting particularly sober.