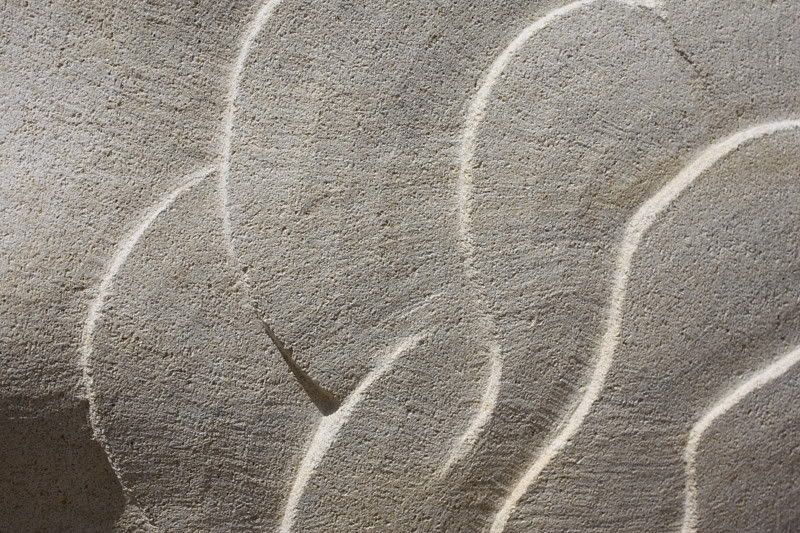 Oamaru stone is soft. It can be worked with woodworking tools, but is easier to carve than wood, because it lacks that pesky grain.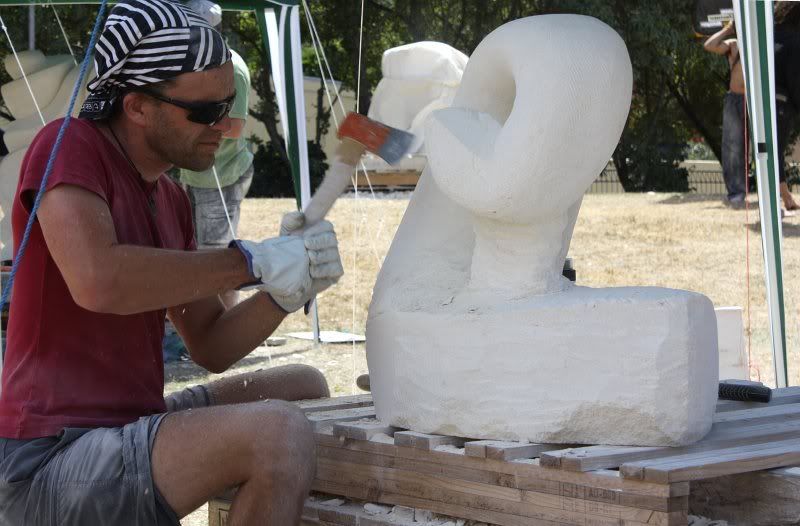 Power!
Unfinished business?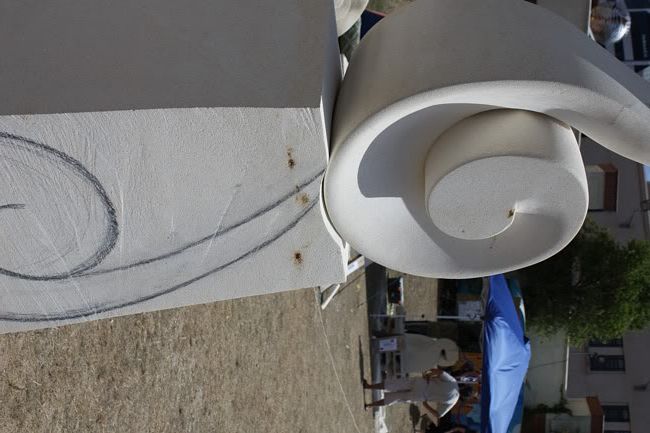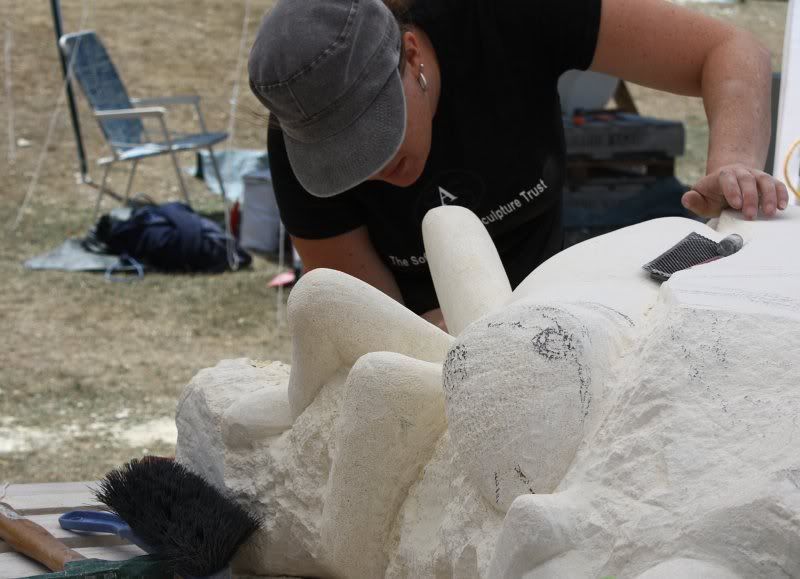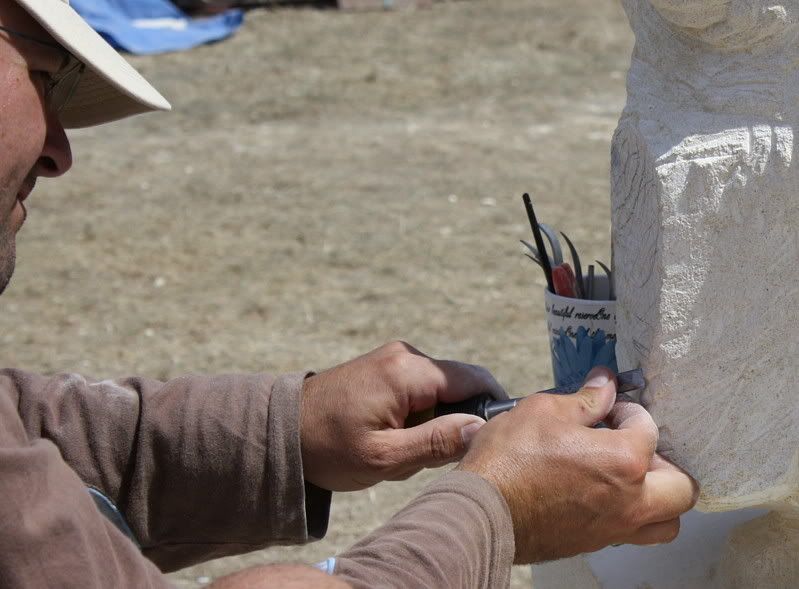 Has to be touched.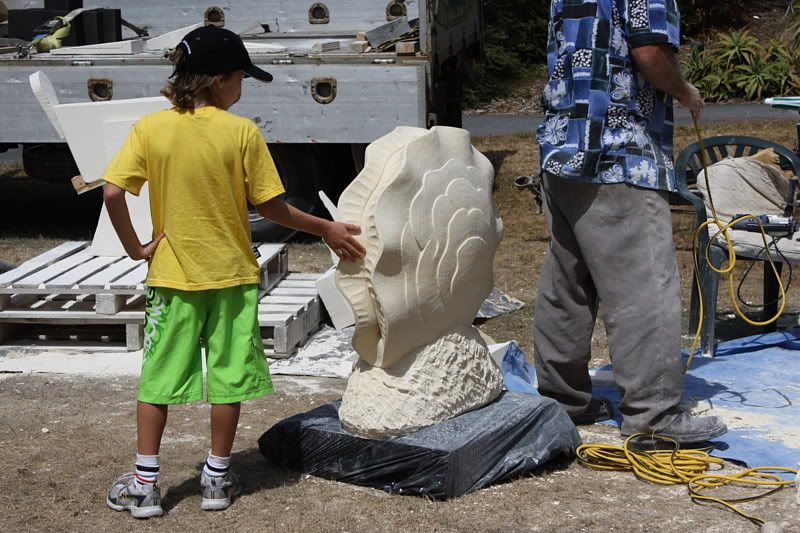 Works in progress at the
Soft as Stone 2009 Sculpture Symposium
.
I need an opinion or several. Do you guys like these multi-image posts? Are they too long? Would you prefer fewer pictures? More pictures? The same pictures split over several days? Please tell me what you think.