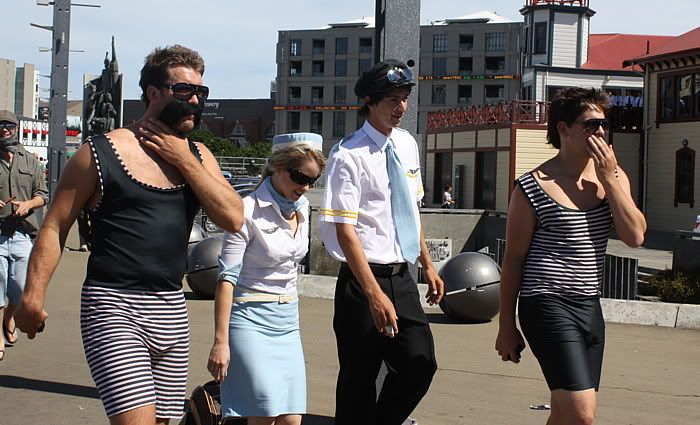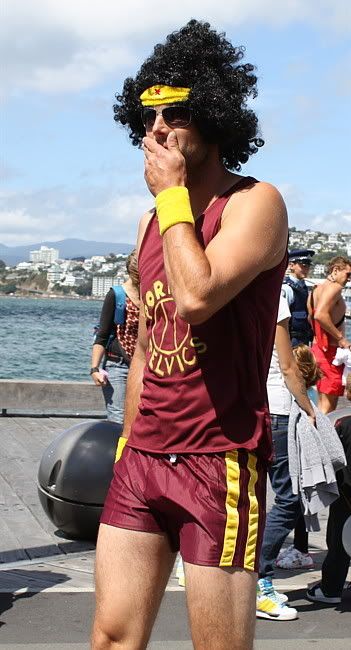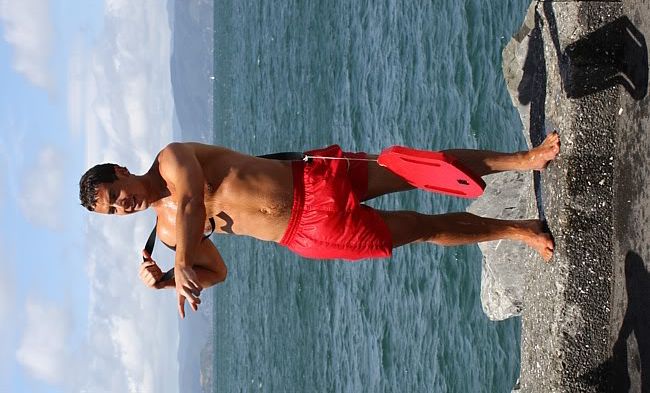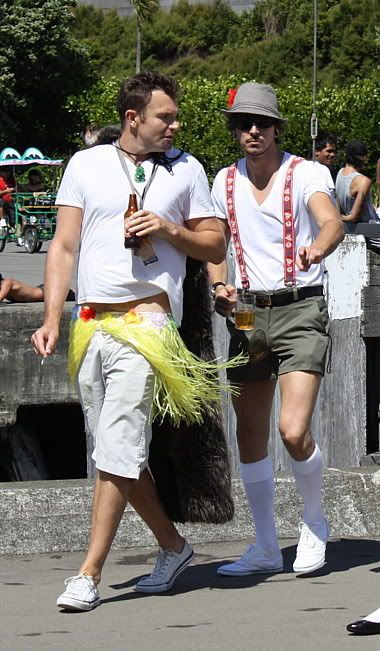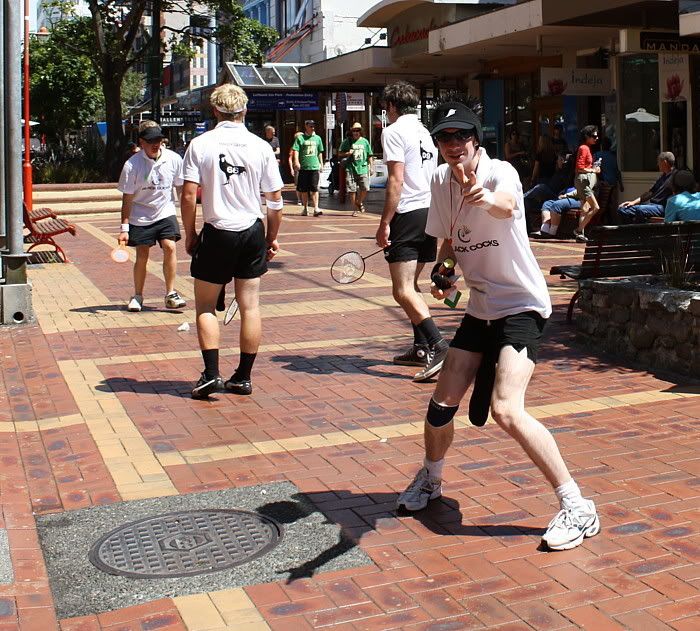 *Note for foreigners: NZ sports team names often reference the word "Black", after the All Blacks. This gives us constructions like the Tall Blacks (Basketball), Black Sticks (Field Hockey) Black Ferns (Women's Rugby) and the
national badminton team
....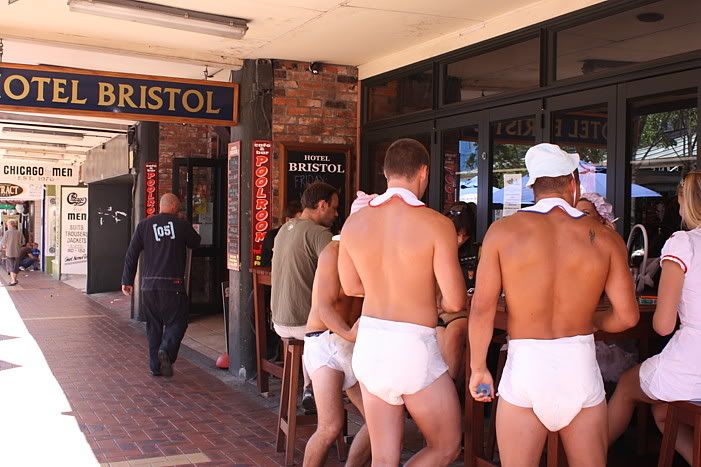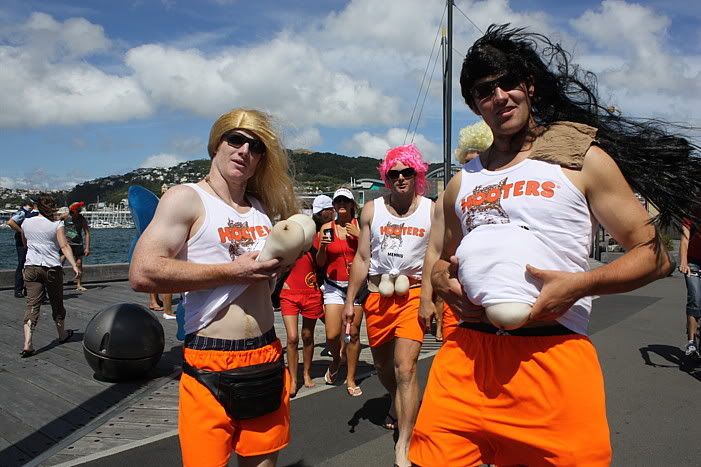 Well, mostly shorts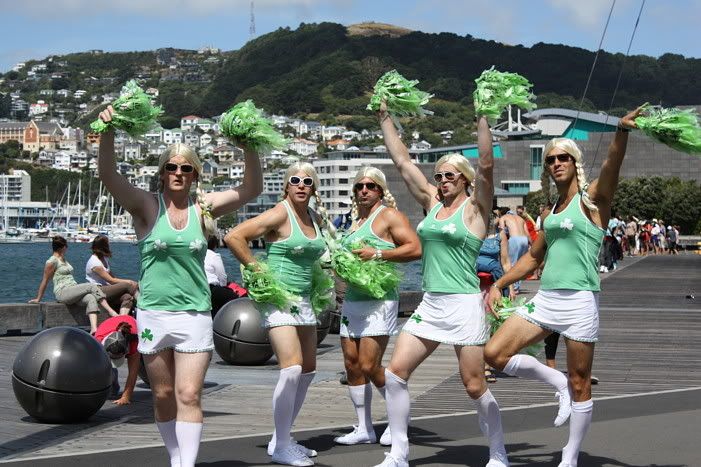 I suspect that the sock manufacturer's union did quite well out of the weekend.
I had a lot of fun playing paparazzi for the afternoon, despite getting horribly sunburned. My subjects (mostly alcohol induced, probably) willingness to play for the camera overcame my shyness about photographing random strangers. I'm delighted by the fact that New Zealand has spontaneously developed it's own unique carnival/bacchanal not self-consciously borrowed from someone else's culture.
That's enough seriousness. The last word can go to this bloke. And I hope to hell that's his cellphone.