The Rugby Sevens. It has become de rigeur at the Wellington event to gather as many friends and acquaintances as you possibly can, and dress ..... oh there are no words.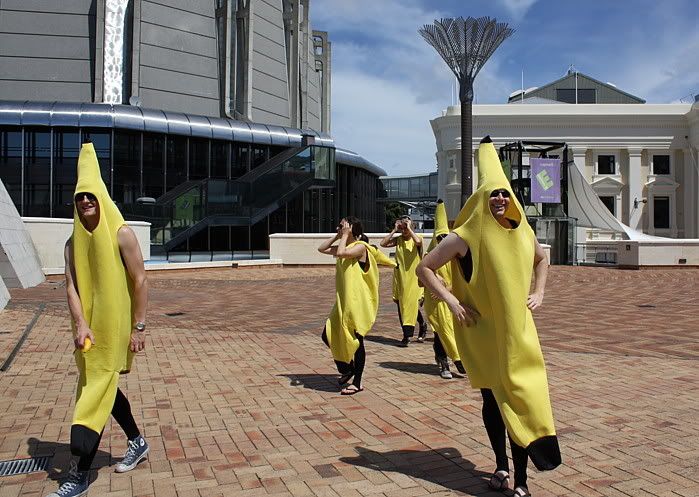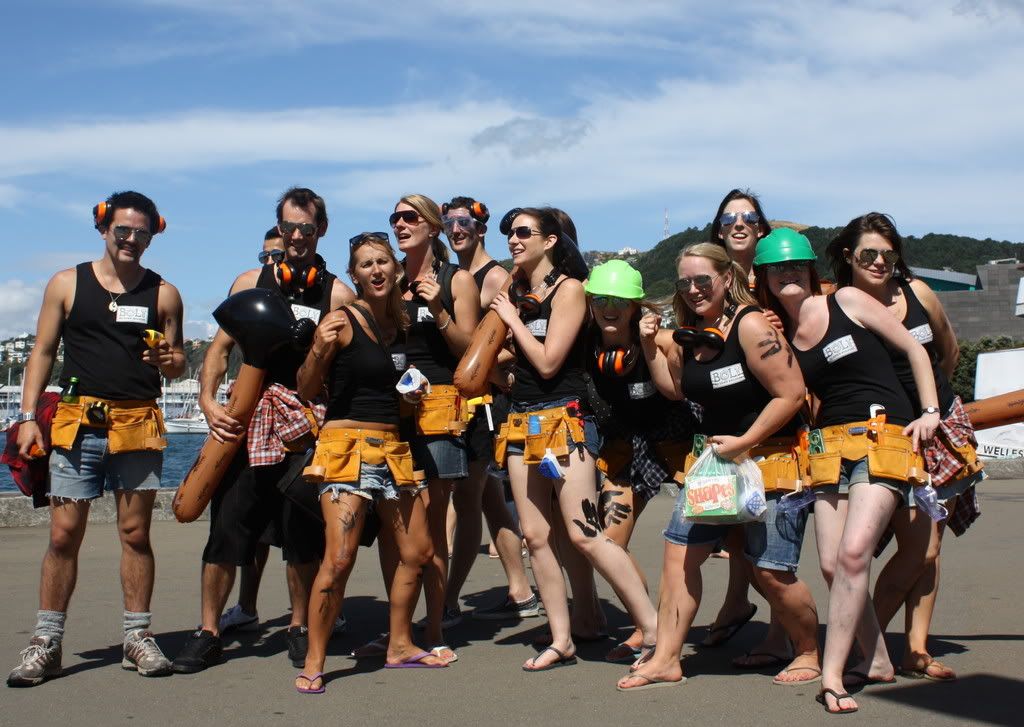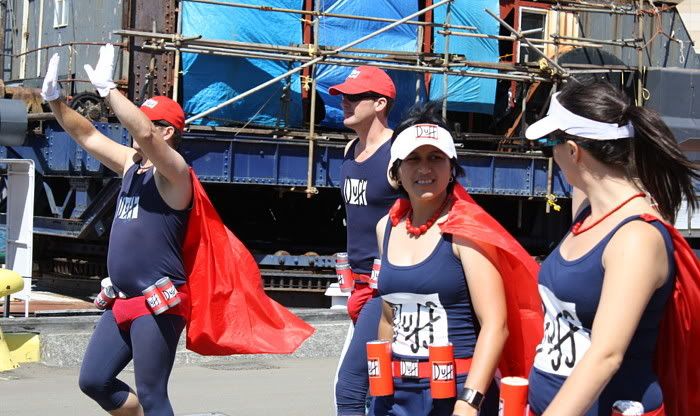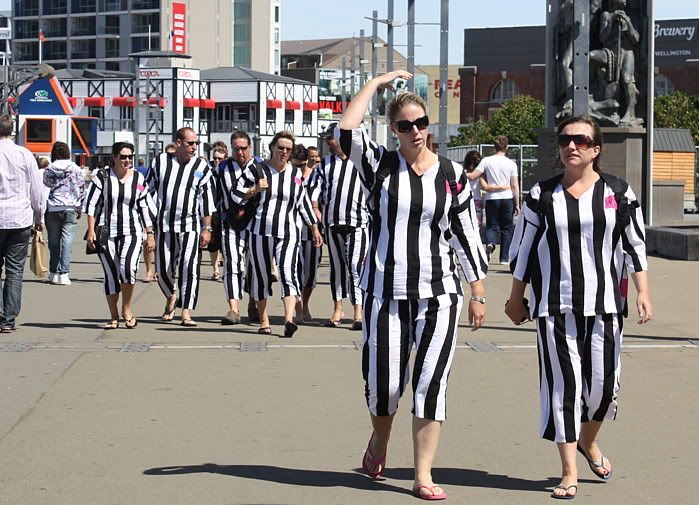 National comedy icons - two lots of Freds Dagg but no Conchords that I saw - I'm surprised.....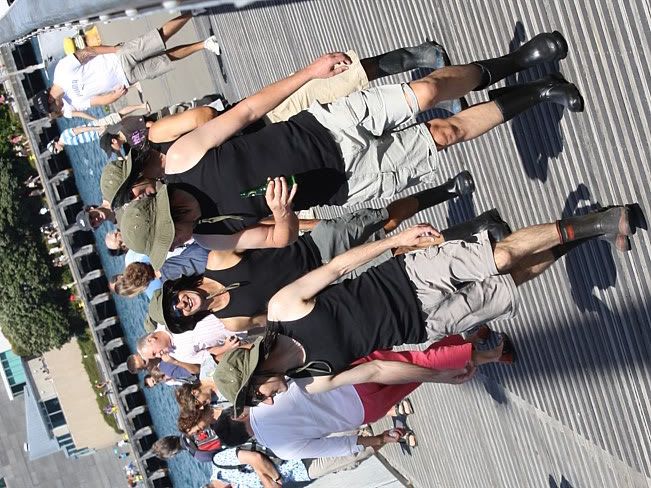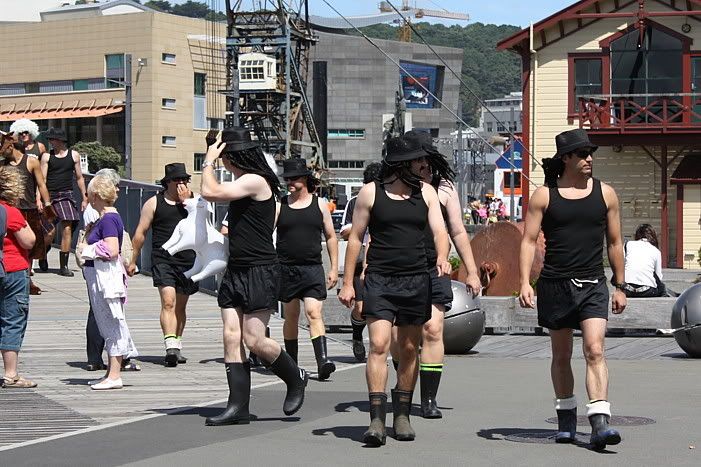 and some politically incorrect Billies T. The man himself would probably have approved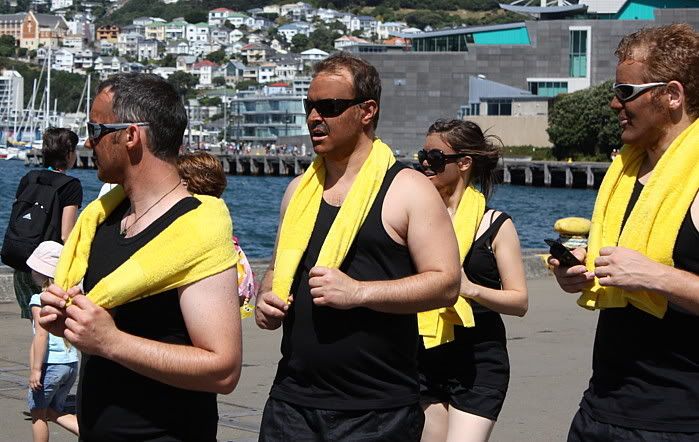 Toreodors....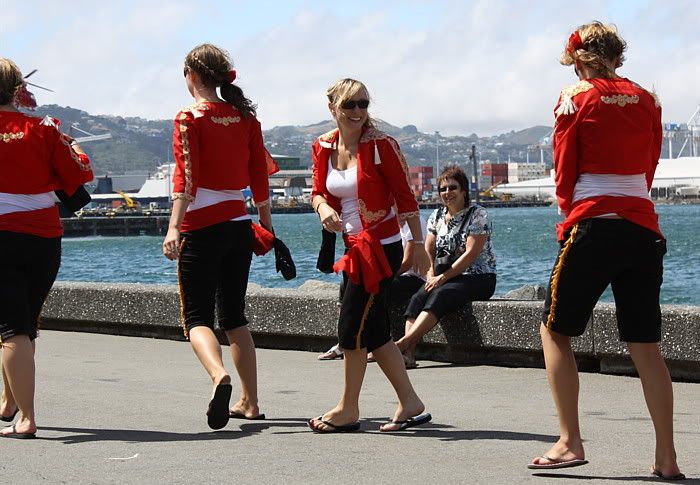 and a little bull.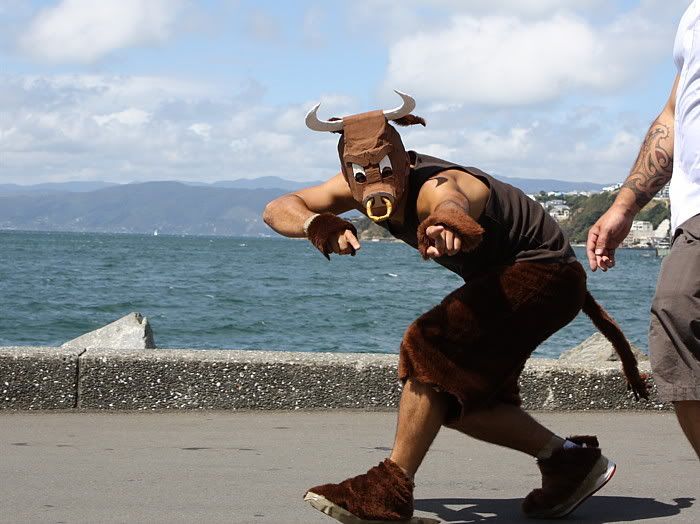 That's enough for one post. More tomorrow - Childhood Revisited or possibly Really Disturbing Guys Mostly In Drag.