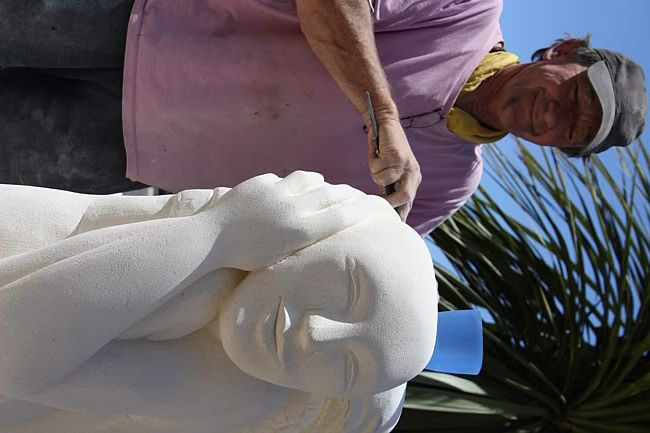 Flicking through today's pictures, I couldn't go past this pair of smiles.
This is Bohdi Vincent, working at a stone sculpture symposium in the city. The Oamaru stone he's working with is a lovely substance, a hard, fine grained limestone with few fossils or other inclusions, which is easily carved with woodworking tools.

I also got about 300 shots of various costumed lunatics on the way to the Rugby Sevens. I'm still shy about pointing my lens at random strangers, but the costumes, alcohol and happy vibe makes it much easier.