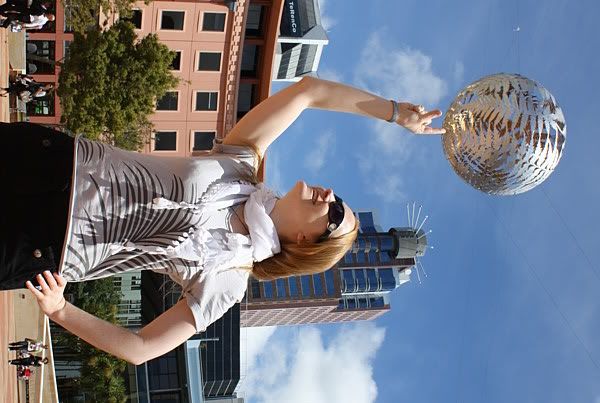 Fernball, Civic Square. Sarah has been visiting from the UK and we spent Monday doing tourist-stuff, including much shopping on Cuba St, gelato from Kaffee Eis on the waterfront, viewing the
Colossal Squid
at Te Papa (which was not as colossal as all that) and dinner at Auntie Mina's.
After a day spent walking for hours in the sun, and feeling the need to sit down in a darkened room for a while, we went and saw The Curious Case of Benjamin Button, which consisted of equal parts Southern accents, intensely moving storyline (which reminded me a lot of
The Time Travellers Wife
) and Brad Pitt reminding us exactly how hot he can be. It was very good, but I was feeling it's length (three hours) towards the end.