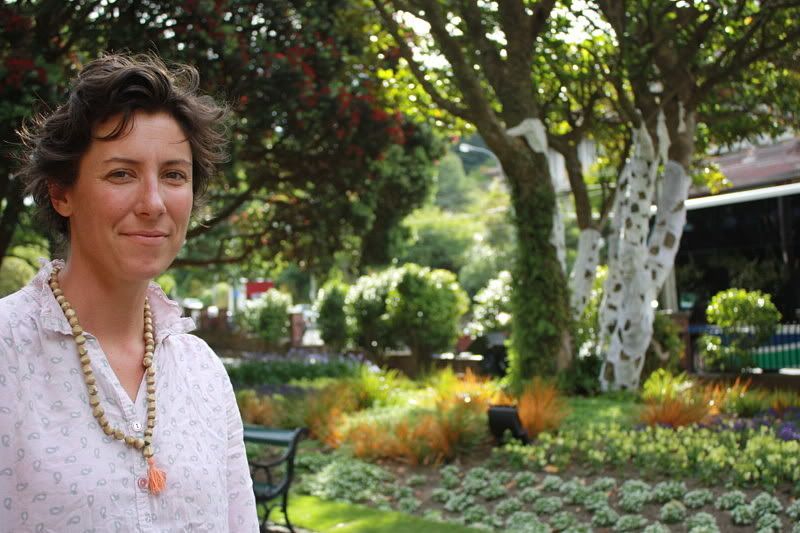 This is Heidi Threlfo, an artist who has been commissioned to produce a temporary tree-based piece in the Wellington Botanic Gardens. She's covering her tree in crocheted doilies obtained from op-shops. That's it to the right of the frame.

We ended up having quite a long chat about trees, the relationship of people to landscapes, the anonymity and undervaluedness of women's arts and crafts (and how many doilies one can obtain for a dollar) and how cool it is to have a job where you get to climb trees all day.

Here's the tree - it's not quite finished yet.