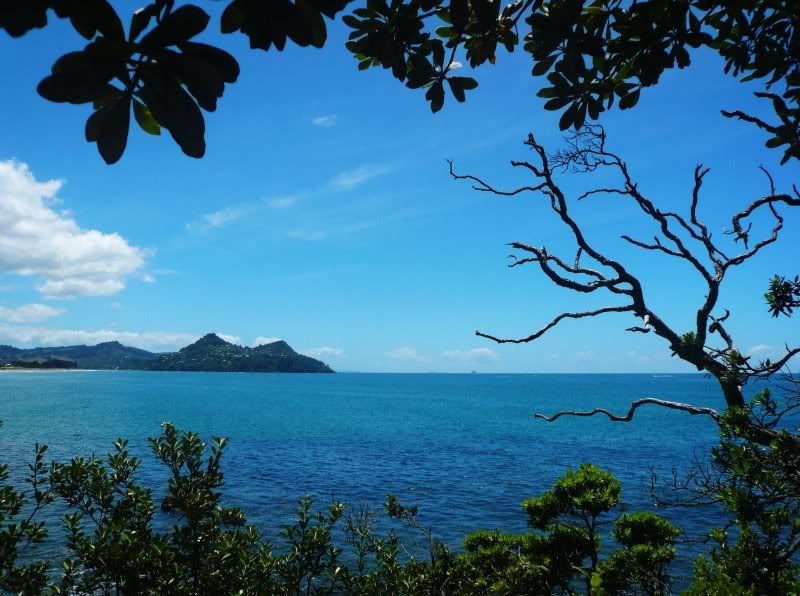 About this time last year, I took the compliment to this image
from about a third of the way up the second peak inland, just above the line of the houses. Here, I am about 3 metres above the tide line, half way between the sand and the point. The rocks are volcanic - the entire landscape is really, but the rocky shore is a combination of lava flow overlayed with welded tuff and various other airfall deposits. I always did like geology.
I go back to Auckland tomorrow, and down to Wellington on the 8th. I don't want to go work, to life, to being a grown-up but I do have a job to get back to, and because of that job a
new toy
waiting to be picked up, courtesy of the New Year's sales. Swings and roundabouts....