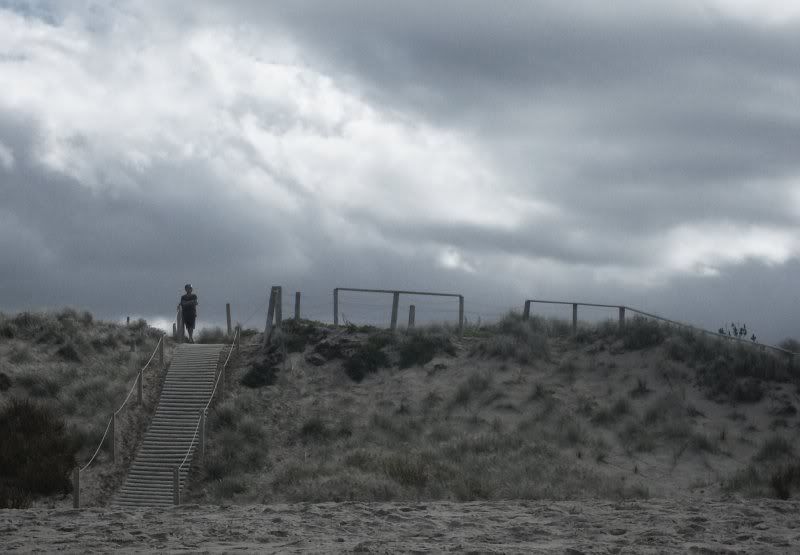 A last image for 2008, looking back up the dunes on Tairua ocean beach, at about 5pm yesterday. I thought it was about time I got out of the house.

Weather report -
Day before yesterday: pouring down.
Yesterday: dense muggy overcast.
Today: cloudless and HOT. I'm hiding in the new, airconditioned library, leaching off their free wireless. Yay free wireless.

I've been lying around doing quite a lot of nothing much - by which I mean reading, mostly. I've finished Quicksilver, and passed it on to Dad, although I think it will be too strange and dense for his tastes. I've also finished The Invisible Road by Elizabeth Knox, which I can thoroughly reccomend to you speculative fiction fans (and I know there's a few of you out there).