A flock of starlings, I think.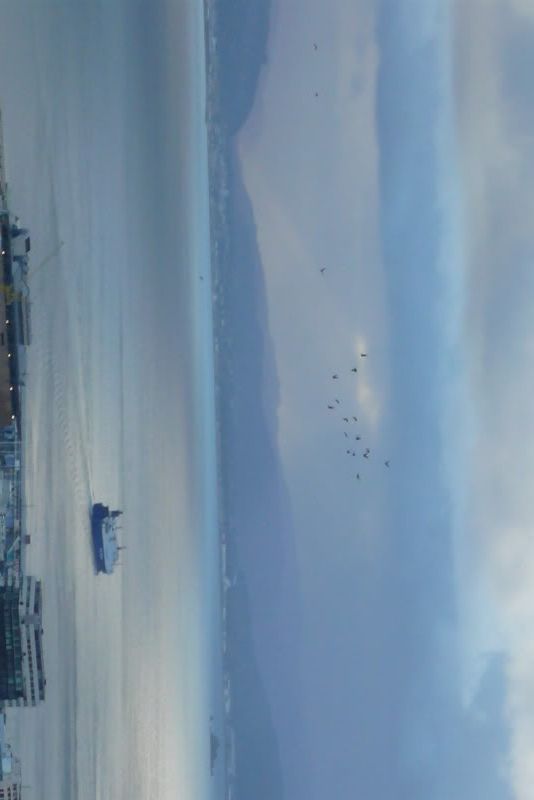 As an aside, I'd like to thank you guys for your positive comments on this project so far. I really appreciate them and they make me feel warm and fuzzy.
I'm hanging out for some good weather so I can share something other than this unwavering palette of muted grey without resorting to the GIMP*. Failing that, some good horizontal rain could be quite exciting too.
*No, not that sort of gimp. The GNU image management program. I'm too cheap for Photoshop.