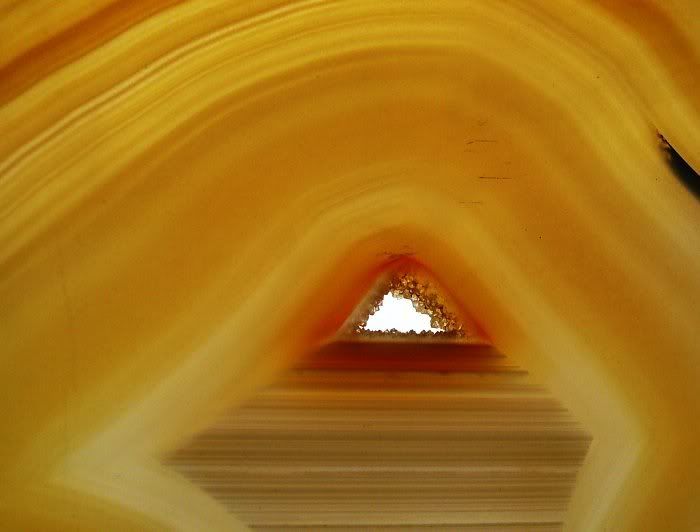 A slice of agate geode with a tiny central hole, horizontal and concentric banding. Geodes form when mineral bearing groundwater seeps into a cavity and I suppose the horizontal banding occurs when there's enough water to actually run down and pool in the bottom.
In other news, between sleeping in and afternoon naps under a good book (Neal Stephenson's
Quicksilver
) I am rapidly catching up on a year's worth of accumulated sleep deficit.