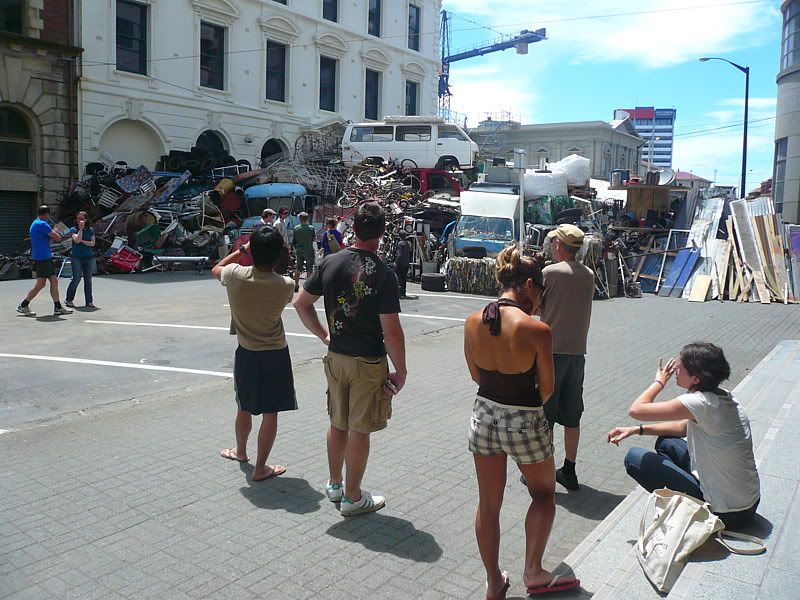 I think that's what it's called. It's a
24 hour art installation by Heather (who is sitting down on the bottom right) and Ivan Morrison (audio).
The plan is for it to be gone by tomorrow, so it probably doesn't matter that I really Don't Get It. The most amusing thing was the couple of people who wanted take useful looking bits home, and the woman who wanted the perfectly good shovel. I guess if they turn up at midnight tonight they can have them. It'd be easier than taking it all back to the dump.