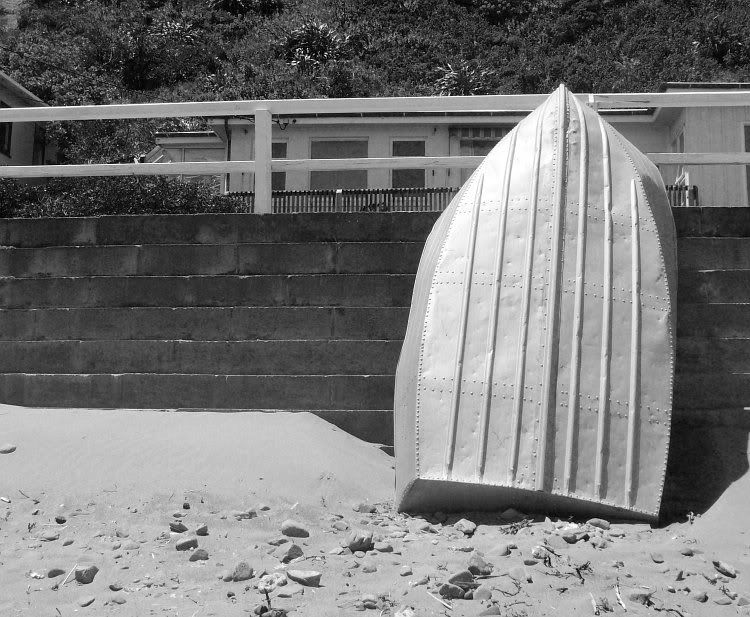 Tin dinghy, Island Bay.

Charlotte is here and is hunting for a flat for herself and her fiancé. She's lined up a few places to look at around Island Bay, so we went for a drive/walk around there so she could check out the lay of the land.
She's threatened promised to fix my bike for me so we can get some exercise together. It will no doubt be good for me.