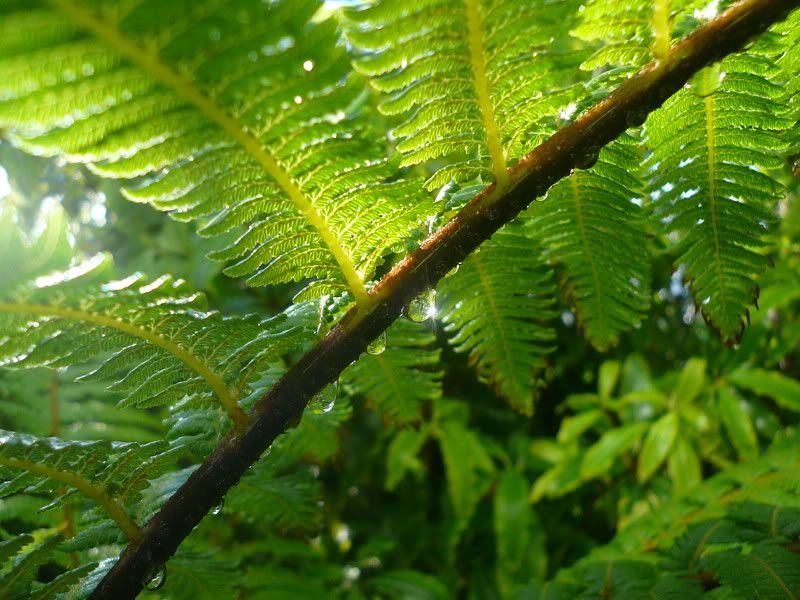 It is spring, the Punga have unfurled long fronds across the deck, and it is still raining. Quite nice, actually.
In other news, I have started an
Ambitious Project
. I am currently marking the canvas (18 count Aida) into 20x20 squares. It is spread on the floor next to me and it looks huge. I may have to invest in a larger hoop.