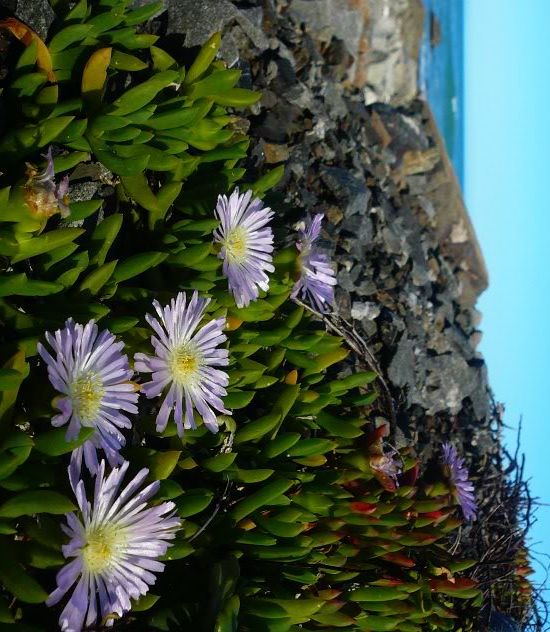 Ice plant has the most wonderfully delicate and beautiful flowers for something that thrives in such harsh conditions. I seem to recall that it's berries are edible too, but I wouldn't go trying it without some more authoritative information than my say-so, unless I were very hungry indeed.
And in unrelated news -
*I wouldn't put it past him to weasel his way back into power somehow. It's happened before when I thought there was no possible way.