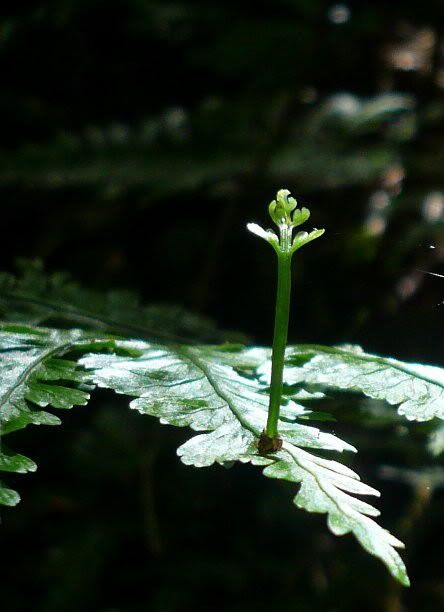 Hen and chickens fern, Otari-Wiltons bush.

I have acquired two 40 litre matt black plant pots, 80 litres of potting mix and one tomato seedling, a cultivar entitled "Dads Delight". In need of a second tomato seedling, a Roma for preference, and some basil, I went on an unsuccessful hunt to the Karori plant nursery.
Since the hunt was unsuccessful I didn't have to hurry home with a backpack full of wilting vegetation, so I went to have an explore around Otari-Wiltons bush.
I hadn't been there before. It's basically a steep gully, with a largish stream at the bottom. There are more formal botanic garden collections at the top of the southern side, grading into native bush toward the bottom and up the Northern side
between the wind in the trees, the sound of the water and the tuis playing King of the castle, it was easy to forget that I was only just out of suburban Wellington. NIce. I'll be going back. Scrambling up and down gullies won't do my fitness levels any harm either.