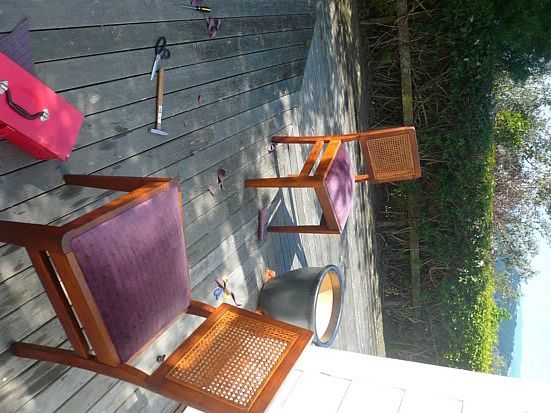 I decided to go with purple. They're not quite finished - the linseed oil is still a little sticky in places, so I'll give them a few more days before they come inside.
Chairs - $30 ea
Polystripper (and cheap brush) ~ $20
Linseed oil - already had it.
Foam (for seats) ~ $15
Fabric ~ $15
Tacks ~ $6
So $58 per chair. Of course I haven't counted my time spent doing this - probably 10 to 12 hours including running round getting stuff, but I'd almost tend to put that on the other side of the balance sheet as I find doing this kind of thing enjoyable and entertaining.