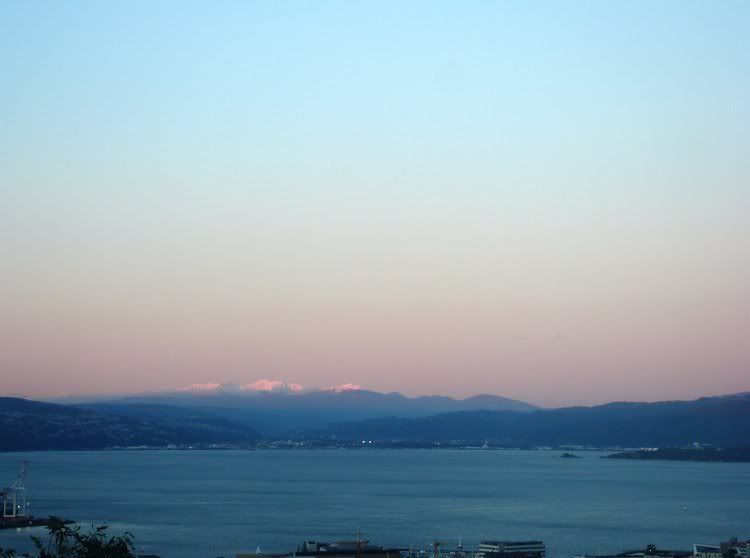 Snowcaps on the Tararuas. I'm getting home before sunset now, and it occurred to me that it was about this time last year that I started doing this Picture of the Day thing. I looked it up and here's the beginning.
August 13, 2007
.
Since then, I've gained some technical skills, connected and reconnected with old friends (some of whom I haven't met yet) and made some new friends. I've been able to share what I see around me and sometimes a little bit of how I see it. I've also got a fair few pictures that I'm really rather proud of.
Thanks for coming along for the ride so far, everyone, and for letting me know you're watching.