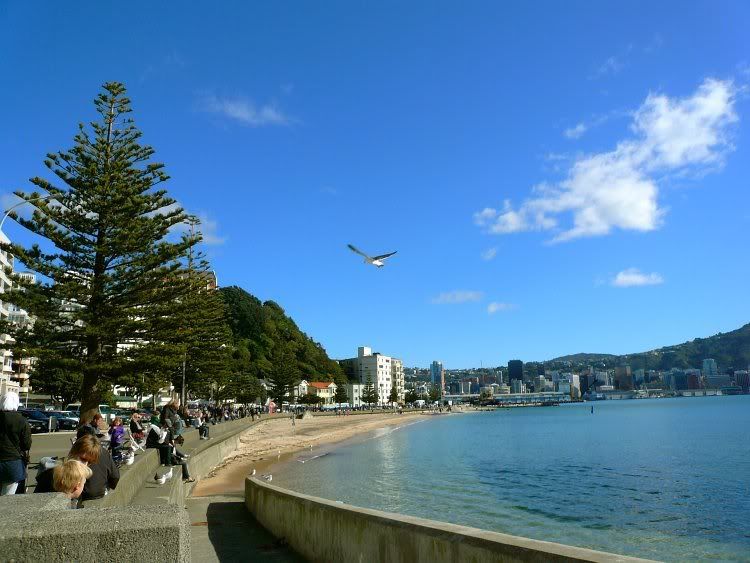 Just about every family in Wellington also had the bright idea to go for a waterfront stroll or, in the case of the under-fives, roll. The kindergarten brigade seemed to come with an average of about 3.75[1][2] wheels each and a fierce determination to demonstrate Newton's first law of motion.
[1]The ones on rollerblades bumped the average up. There was one young lady on a unicycle, but she was about eight I'd guess, and had mastered the concepts of speed and direction. I was duly impressed.
[2] 97.652% of all statistics are invented.