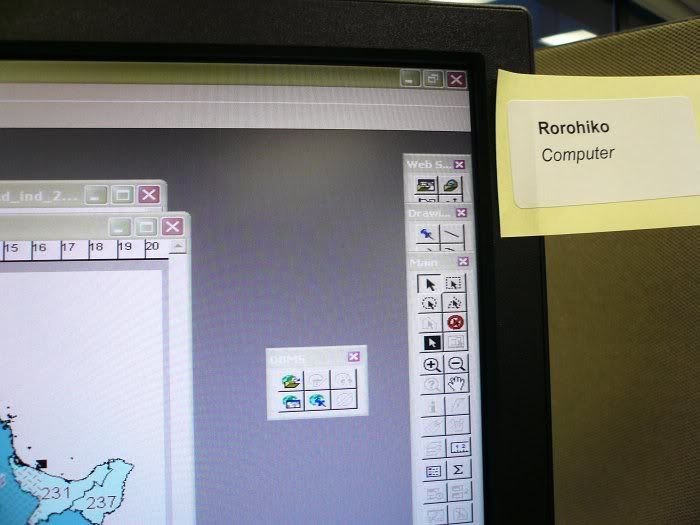 Like any other living language Maori has to generate new words for new concepts. Early translators tended to borrow straight from English, for instance
pukapuka
for book or
motokā
for car. Fair enough - English has been filching words from other languages for centuries. It's about time she paid it forwards.
More recently it has become usual to consider the concept being expressed when constructing new words. Here, Lynley has helpfully labeled my electric brain for me. I have no idea where the word
hiko
, meaning electric, comes from.