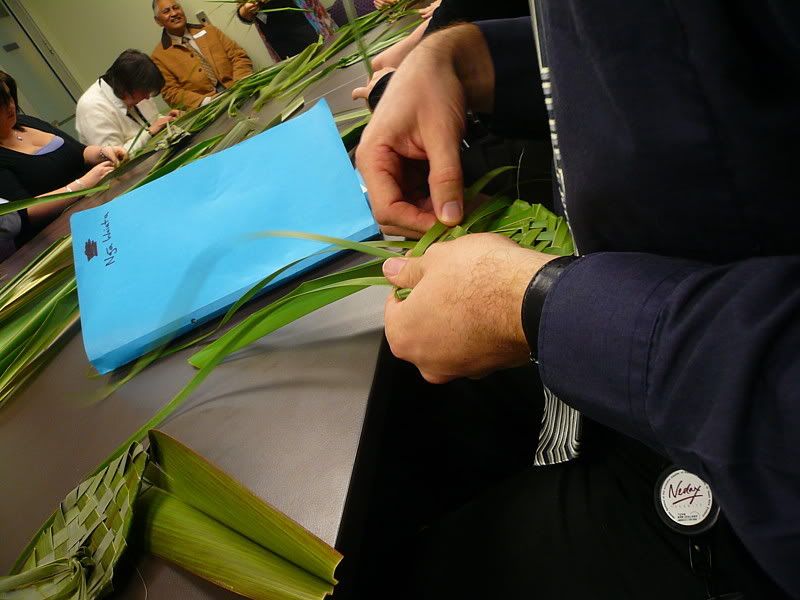 Tena koutou katoa
I was able to indulge my interest in fibre arts today at work and do some flax weaving. This was the first of a series of lunchtime activities to mark Maori language week.
I am ashamed to admit that, despite doing a lot of my growing up in the Waikato, west of Ngaruawahia, in the heart of the King Country, I am woefully ignorant of things Maori. There's this whole other culture existing in parallel with mine that I have only a superficial grasp of. I would be profoundly uncomfortable on a marae or at a tangi. The same cannot be said of my Maori colleagues - if they didn't have a deep knowledge of how to work within this Pakeha system of education, law and government they wouldn't be my colleagues.
It's a bit bloody embarrassing really. I guess this is what privilege feels like.
So, I'm going to reach out and grab this free and moderately low stress learning opportunity that the Ministry and the Maori people within the ministry are offering, and see if I can't make a tiny bit of this embarrassment go away...