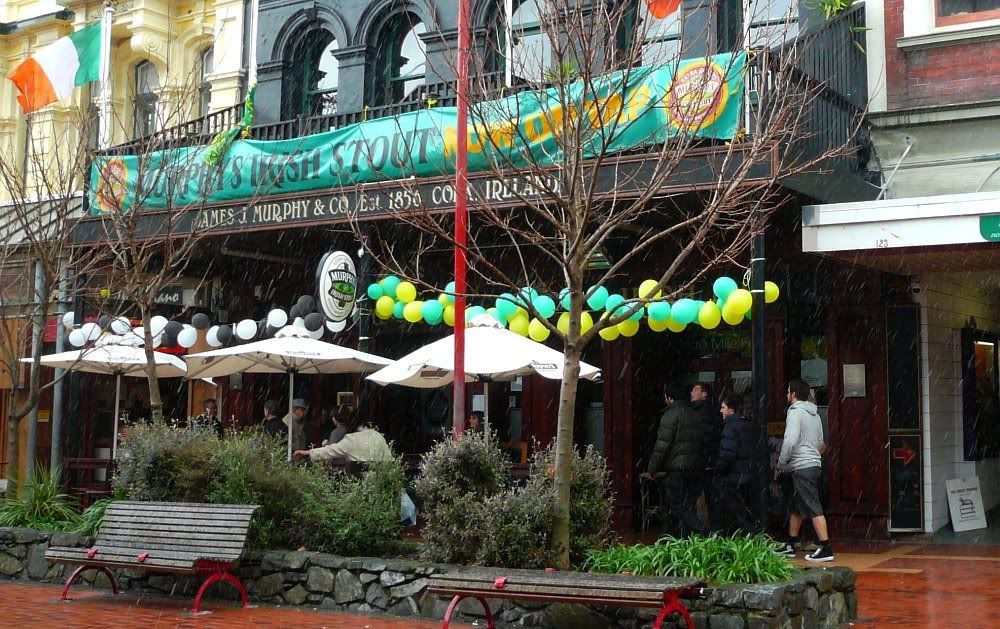 Arguably snow anyway. Could have been sleet, which is far less fun. Still snow at sea level in Wellington just doesn't happen .
If I'd been thinking I would have panned left a bit and got the bucket fountain in frame, making this a steriotypical
Cuba St
pic.
The more observant of my net-stalkers may have noticed that there was no Pic of Yesterday. This is because I was in the great metropolis of
Palmerston North
, dancing in the Hipnotize 2008 Bellydance Extravaganza, and didn't get home till 1am, at which point it was today.
By my estimation, I only cocked up every second move, none of my costume a) got caught on anything or b) felt like it was falling off and various random audience members expressed their appreciation. Overall, I'd rate it a success.