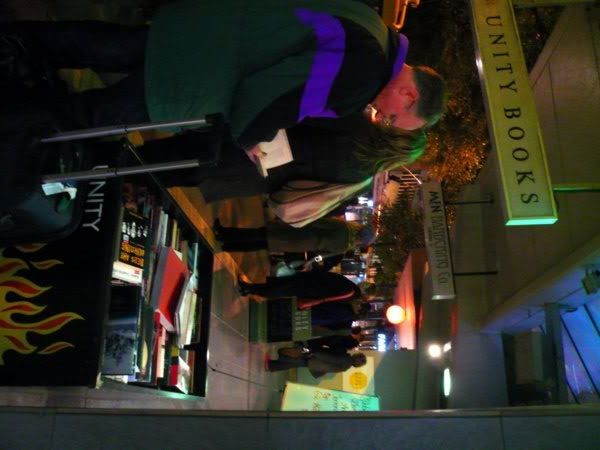 The bargain bin outside
Unity Books
, a rare and precious independent bookstore, situated cunningly alongside a busy bus-stop.
To date, I have been caught by
Rose Collins. Colonel Barker's Monstrous Regiment. Virago 2001. I strongly suspect that Terry Pratchett has also read this book.

I.B.Cohen. The Triumph of Numbers: How counting shaped modern life. Norton 2005. Florence Nightingale was not just about the lamp, but a pioneer in the field of graphical data presentation.

Adrian Goldsworthy. Roman Warfare. Phoenix 2007. Is next on the to be read pile beside the bed, but has great pictures.

and some trashy romance novel, the name of which I have thankfully forgotten. It was notable only in that it was populated entirely by gay men. It was otherwise as completely insipid as its straight counterparts.

Hm. Only four. I have immense self control.