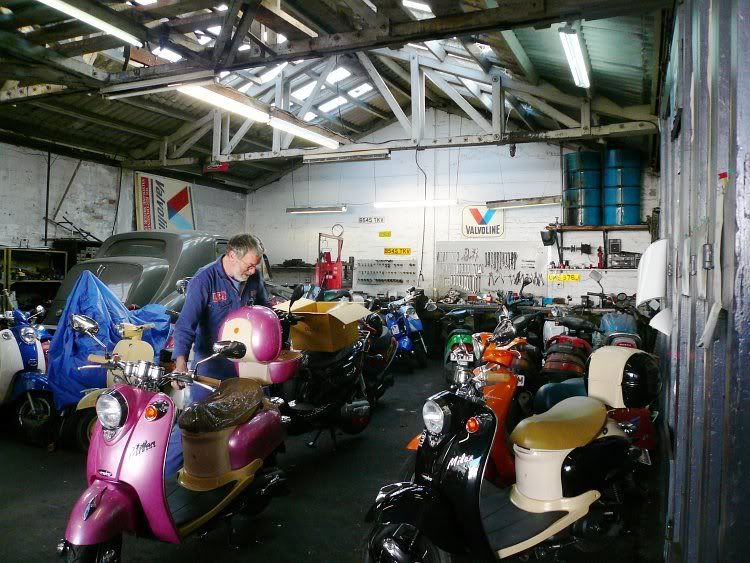 Meet my mechanic, Kevin. He's doing good business these days, as he also sells scooters and they are becoming insanely popular.
My scooter had a couple of small issues - The battery wasn't holding a charge and the oil warning sensor failed. The battery was not essential - I've been kick-starting it for a couple of weeks - but it's important to know when the oil is getting low. I don't want the engine to seize.
Fortunately, they are as cheap to fix as they are to run, and I escaped only $136.12 poorer.